Sengari Camp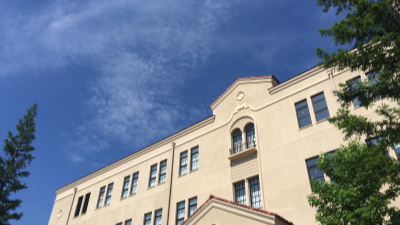 About

Sengari Camp is the Science and Tech English Field Training Camp which is specially designed for School of Science and Technology students. The course provides students with a unique opportunity to participate in a challenging, entertaining, and educational English immersion experience. The camp is held at the Camp Sengari.

Participants in this program will have many opportunities to work in small groups with native English-speaking instructors to further develop their English reading, writing, speaking, and listening skills. Students will also be strongly encouraged to creatively express their thoughts, ideas, and opinions through various activities.

The ultimate aims of the seven days of this intensive English course are a) to present opportunities for motivated students to explore the use of the English language in both academic and informal contexts, b) to encourage future development of their English language skills once the course has concluded, and c) to give students an opportunity to develop new friendships with others who are interested in English language and culture.
Program (Year 2014)
Day 1st

BUS LEAVES FROM JR SANDA

Opening Ceremony Camp Rules

Welcome / Orientation

Group work

BBQ dinner

Day 2nd

Breakfast

Group Work

Workshops, Round 1

Lunch

Free Time

Group Work

ALL CAMP Activity: Outdoor Activity

Free Time

Dinner

ALL CAMP Activity: Games and Magic Night

Day 3rd

Breakfast

Group Work

Workshops, Round 2

Lunch

Free Time

ALL CAMP Activity: Scavenger Hunt

Group Work

Free Time

Dinner

ALL CAMP Activity: Drama Night

Day 4th

Breakfast

Group Work

Workshops, Round 1

Lunch

Free Time

Group Work

ALL CAMP Activity: Outdoor Activity

Free Time

Dinner

ALL CAMP Activity: Games and Magic Night

Day 5th

Breakfast

Workshops, Round 2

Lunch

Free Time

ALL CAMP Activity: Scavenger Hunt

Group Work

Free Time

Dinner

ALL CAMP Activity: Drama Night

Day 6th

Breakfast

Group Work

Lunch

Poster Presentations

Free Time

ALL CAMP Activity: Relay Races / Outdoor Games

Free Time

Dinner

Bonfire

Day 7th

Breakfast

Cleanup/Packing Time

Poster Presentations

Lunch

Debriefing Clean your group area

Closing Ceremony

Group Picture time

Bus departs for JR Sanda