Yukihiro Ozaki
Major research fields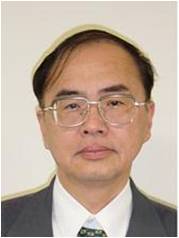 Molecular Spectroscopy, Nanomaterials, Polymer Materials
In recent years, there has been a marked increase in interest in biodegradable polymer materials for use not only as a replacement for synthetic polymer materials of petroleum origin, but also as biomedical materials, material for agriculture, packaging materials, and materials for other areas. Poly(3-hydroxybutyrate) (PHB) is well-known as a naturally produced biodegradable aliphatic polyester that holds potential contributions to environmental conservation. Since PHB possesses thermoplasticity and mechanical properties similar to those of synthetic polymers, many research groups have been involved in developing PHB with desirable physical properties. However, there is still a large technical barrier for practical applications of PHB as an environmental-friendly polymeric material because PHB is rigid and brittle due to its excessively high crystallinity. There are several approaches to improve the physical properties of PHB based materials, such as copolymerization and blending. To provide new insight into the physical properties of PHB, its blends, and PHB-based copolymers, we have been investigating their crystal structure, crystallization processes and thermal behavior by means of infrared (IR) spectroscopy, differential scanning calorimetry (DSC), and wide angle X-ray diffraction (WAXD).
Major relevant publications
Sato, H.; Ando, Y.; Mitomo, H; Ozaki, Y. Infrared Spectroscopy and X-ray Diffraction Studies of Thermal Behavior and Lamella Structures of Poly(3-hydroxybutyrate-co-3-hydroxyvalerate) (P(HB-co-HV)) with PHB-Type Crystal Structure and PHV-Type Crystal Structure, Macromolecules 2011, 44, 2829-2837.
Sato, H.; Ando, Y.; Dybal, J.; Iwata, T.; Noda, I.; Ozaki, Y. Crystal Structures, Thermal Behaviors, and C-H···O=C Hydrogen Bondings of Poly(3-hydroxyvalerate) and Poly(3-hydroxybutyrate) Studied by Infrared Spectroscopy and X-ray Diffraction, Macromolecules, 2008, 41, 4305-4312.
Guo, L.; Sato, H.; Hashimoto, T.; Ozaki, Y. Thermally Induced Exchanges of Hydrogen Bonding Interactions and Their Effects on Phase Structures of Poly(3-hydroxybutyrate) and Poly(4-vinylphenol) Blends, Macromolecules, 2011, 44, 2229-2239.
SanponVantasin, Ichiro Tanabe, Yoshito Tanaka, TamitakeItoh, Toshiaki Suzuki, YasunoriKutsuma, Koji Ashida, Tadaaki Kaneko and Yukihiro Ozaki: Tip-Enhanced Raman Scattering of Local Nanostructure of Epitaxial Graphene Grown on 4H-SiC, J. Phys. Chem. C, 118, 25809 (2014).
Wei Song, Wei Ji, Sanpon Vantasin, Ichiro Tanabe, Bing Zhao and Yukihiro Ozaki, Fabrication of a highly sensitive surface-enhanced Raman scattering substrate for monitoring the catalytic degradation of organic pollutants, Journal of Materials Chemistry A, 3, 13556-13562 (2015).
Major research fields
Molecular Spectroscopy, Environmentally Friendly Materials, Spectroscopy Analysis in Environment Science
We are aware of the amount of potential analytical techniques with the increasing advance in science and technology. Spectroscopic techniques are one of the most potential tools we can disposed today, with the advantages of being non-invasive and non-destructive techniques which have been widely used for the exhaustive analysis of polymers, nanomaterials, biomedical and biochemical fields. In the last decade, generalized two-dimensional correlation spectroscopy (2DCOS) has become a surprisingly, powerful and versatile tool for the detailed analysis of several spectroscopic data. This allows extracting the convoluted information content in a high complex chemical system. On the other hand, there are other powerful vibrational spectroscopies techniques as infrared (IR), near infrared (NIR), far ultra violet (FUV) and Raman spectroscopy and also image which can provide important information, as spatial and molecular structural information about chemical moieties. As we know NIR Spectroscopy has long been employed as a unique tool for investigating hydrogen bonding and hydration of self-associated molecules such as water, alcohols, fatty acids, and amides. NIR spectroscopy has the following advantages in exploring the hydrogen bonds and hydration. In Raman spectroscopy we explore its benefits, placing emphasis on the properties of surface-enhanced Raman scattering (SERS) for high-sensitive detection at a single molecule level in biomedical applications. Using a well-established chemometric technique of factor analysis such as principal component analysis (PCA) or self-modeling curve resolution (SMCR), it is possible to extract and condense the most important information presented in the spectral data, with the aim to quantify it. Our laboratory is focused in the research of different fields as nanomaterials, polymers and biochemical applications, for that reason it emerges the need to use more powerful techniques, focusing on the idea to make easier and have a better understanding of the chemical and physical interpretations of a phenomenon, finding in this way the analytical application to these properties. The key point is the multidimensional assessment according to new analytical techniques, inherent safety, efficient, benefits/costs evaluation, industry and research community acceptability.
Major relevant publications
Yue Wang, Zhi Yu, Wei Ji, Yoshito Tanaka, Huimin Sui, Bing Zhao and Yukihiro Ozaki: Enantioselective Discrimination of Alcohols by Hydrogen Bonding: A SERS Study, Angew. Chem. Int. Ed., 53, 1-6 (2014).
Takeyoshi Goto, Akifumi Ikehata, Yusuke Morisawa and Yukihiro Ozaki;Surface effect of alumina on the first electronic transition of liquidwater studied by far-ultraviolet spectroscopy,J. Phys. Chem. Lett., 6, 1022-1026 (2015).
Higashi, N.; Yokota, H.; Hiraki, S.; Ozaki, Y., Direct Determination of Peracetic Acid, Hydrogen Peroxide, and Acetic Acid in Disinfectant Solutions by Far-Ultraviolet Absorption Spectroscopy, Analytical Chemistry, 77, 2272-2277 (2005).
Lehui Lu, Atsuko Kobayashi, Keiko Tawa, and Yukihiro Ozaki, Silver Nanoplates with Special Shapes: Controlled Synthesis and Their Surface Plasmon Resonance and Surface-Enhanced Raman Scattering Properties, Chemistry of Materials, 18, 4894-4901 (2006).
Wei Ji, Wei Song, Ichiro Tanabe, Yue Wang, Bing Zhao and Yukihiro Ozaki: Semiconductor-enhanced Raman scattering for highly robust SERS sensing: the case of phosphate analysis, Chemical Communications, 51, 7641 - 7644 (2015).
Home Page